National Council of Catholic Women's Convention
August 21 -24
Registration closes July 29
All Fees are Nonrefundable

Renaissance Atlanta Waverly Hotel & Convention Center
2450 Galleria Parkway
,
Atlanta
,
Georgia
30339
1-800-468-3571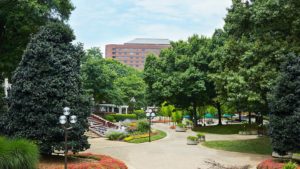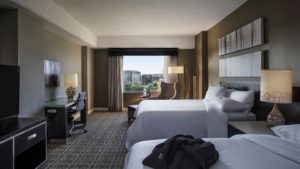 _____________________________________________
Roommate Information please click here
Please be advised that the NCCW is not responsible for any arrangements or rooming situations created via the information provided on this list. You are responsible for contacting the individuals listed to make arrangements. 
To be added to or removed from  this list please email nccw01@nccw.org. 
If the list is blank this indicates that there are no roommate requests at this time.
---
---

2019 Convention Charity
Wish List
Gift cards denominations of $25.00 and $50,00
• Gas
• Kroger
• Walmart
• Target
Items for Hygiene bags
• Deodorant- male/female
• Soap/body wash
• Washcloth
• Shampoo
• Tooth paste
• Toothbrush
Laundry supplies for senior low-income residents
• Small, easy to carry detergent
• Fabric softener sheets
Kid's reading and activity bags
• Books for a 2nd grader
• Activity books
• Math and reading activity books
• Colored pencils
• Art supplies
---
Fundraiser Event
Select Ensemble of HARMONY: ATLANTA'S INTERNATIONAL YOUTH CHORUS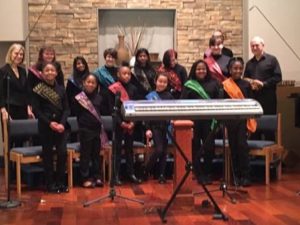 HARMONY: Atlanta's International Youth Chorus is a 501c3 non-profit organization that offers young people, ages 6 to 18, from diverse racial, cultural, religious and socio-economic backgrounds the opportunity to develop teamwork, tolerance and mutual respect as they strive for musical excellence.
---
Lourdes Virtual Pilgrimage Experience
A Virtual Pilgrimage Experience™ brings the actual experience of Lourdes to you!
Like an actual Pilgrimage to Lourdes, the Lourdes Virtual Pilgrimage Experience™ is a holy encounter with God under the watchful care of Our Lady of Lourdes.  The Virtual Pilgrimage Experience™ re-creates a pilgrimage to Lourdes without ever leaving home. This prayerful experience draws pilgrims nearer to God in the company of Our Lady as they are guided through a prayerful visit to the Grotto, the experience of the water, prayer in a Rosary procession and a Eucharistic blessing.
Lourdes Volunteers takes great care to preserve the reverence and sanctity of the pilgrimage experience as we bring it to those who cannot actually go to Lourdes.
Affirming the Response to the 10th Year Jubilee Plenary Indulgence Honoring
Our Lady of Lourdes Hospitality North American Volunteers 
by Apostolic Papal Decree a Plenary Indulgence
is granted to faithful making pilgrimage to Lourdes or experiencing Lourdes in a Virtual Pilgrimage with North American Lourdes Volunteers by fulfilling the usual norms and conditions between July 16, 2013 thru July 15, 2020.
___________________________________________________________________________________________________________________________________________________
---
_____________________________________________________________________
---

100th Anniversary Convention
August 26-29, 2020
Arlington, VA