After much prayer and discernment, the National Council of Catholic Women, has made an informed decision to postpone our  Centennial Convention 2020 until  August 25 - 28, 2021, when we are able to celebrate together safely.  Our concern for your health and wellbeing as well as that of our partners was the primary reason for this decision. 
If you have already registered for the 2020 Convention, an NCCW staff member will be calling you in the next few weeks to discuss your refund. 
We are ever so grateful for your continued support and we look forward to celebrating together in 2021!!!
All room reservations for the NCCW Convention at the Gateway Marriott Hotel for August 2020 have been cancelled to avoid any penalties.  If you have any questions please contact Patricia Voorhes, President elect at patricia.nccw@gmail.com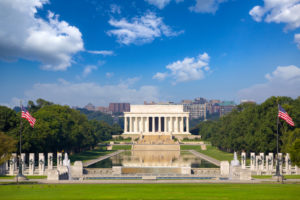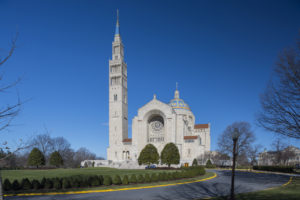 100th Anniversary Convention
August 25-28, 2021
Washington D.C. Area
Crystal Gateway Marriott
1700 Richmond Highway
(formerly Jefferson Davis Highway)
Arlington, VA 22202
---
Convention Forms
Diocese of Arlington 
There is no formal form for the "Letter of Suitability." If you are an ordained priest and would like to con-celebrate at the liturgies within the Diocese of Arlington (not the Basilica) please send your letter to:
Rev. Paul Scalia
Episcopal Vicar for Clergy
200 N. Glebe Road Suit 901
Arlington VA 22203
Archdiocese of Washington
---
Hotel reservations include free shuttle service to and from Reagan National Airport (DCA).