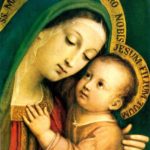 For the special intentions of  Mary F. Langan: health for Jim, job for Theo, and comfort for Alice 9/14/22

For the healing of Richard  "Dick" Carter 9/2/22

For the repose of the soul of Michael Todd Smith 8/30/22

Prayers are requested for Chris Heiderscheidt's parents Ed and Colleen. 8/30/22
To submit a prayer request please email nccw01@nccw.org.  Requests are limited to ten words and will remain on this page for 30 days.