For peace, hope, and courage for the Vazquez Family and the healing of their son, Joel.
Submitted 11/9/21 by Stacy Cuzick
For all the victims, including children and adults that were killed or injured during a Christmas parade in Waukesha, WI.
Submitted 11/22/21 by Jean Kelly
For families leaving an abusive spouse and parent.
Submitted 11/30/21 by Karen Burket
For the continued healing of Ron Swanson, husband of NCCW Dubuque Province Director Florine Swanson.
Submitted 12/15/21 by Joanne Pohland
For the full healing of Tony in Idaho.
Submitted 1/4/22 by Tracy Janis
For the healing of baby Logan Leichtenschlag.
Submitted 1/12/22 by Tammy Farr
For the repose of the soul of Sharon Helm.
Submitted 1/17/22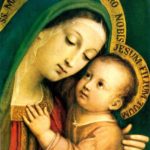 To submit a prayer request please email nccw01@nccw.org.  Requests are limited to ten words and will remain on this page for 30 days.