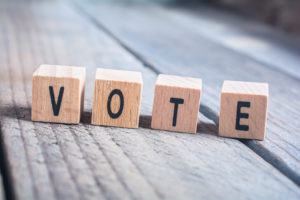 ON-LINE VOTING
Voting on-line is handled as follows for persons who are presidents of affiliates as well as individual members:
The individual member/affiliate president signs in with her personal (individual member) log in information. She then casts her one individual member vote.
 She must log out as an individual member and  sign in again using the log in information for the affiliate of which she is president. She then casts the affiliate votes. When logging in as an affiliate, two votes are automatically recorded for the affiliate when votes are cast.
Note: Voting is not a benefit for High-school/ Collegiate Individual Membership.