The NCCW Office has a new mailing address!
10335 Democracy Lane Unit 201
Fairfax, VA 22030
The National Council of Catholic Women acts through its members to support, empower, and educate all Catholic women in spirituality, leadership, and service. NCCW programs respond with Gospel values to the needs of the Church and society in the modern world.
Founded in 1920 by the U.S. Catholic bishops to provide all Catholic women a common voice and an instrument of unified action
2021  NCCW  Elections
The National Council Of Catholic Women is proud to  announce the candidates for Secretary, President Elect and Nominating Committee. Voting is open from April 1st, 2021 to May 1st, 2021.
Nominating Committee:
Joyce Brown-Thomas
Alma Meyer
Bev McCarvel
Angie Milatzo
Lorraine Riedl
Mary Rowley
Rosi Schuhmacher
Cynthia Simien
Veronica Way
Secretary
Amy Kennedy
Yvonne Pygatt
President Elect
Beth Mahoney
Diane Tugander
NCCW President-Elect and NCCW Secretary Candidate Statements
NCCW Nominating Committee Candidate Statements
 Featured Resource
We have so many resources for our members. Check this module regularly as we spotlight a new "members only" resource, so you can see what a value membership has for you and your ministries.
The Retreat on Mercy was created by the 2016 Spirituality Commission to honor the Jubilee Year of Mercy declared by Pope Francis.  It can be used as a two to three-hour retreat, but also includes resources to extend the retreat to a half or full day.  We are including both the facilitator and participant's guides above.
Monthly Member 
The Member Call has moved to Zoom!
Join us on May 19th to hear from Vivi Iglesias, NCCW's liason with Catholic Relief Services.
Please refer to the members only site for access or call the office for guest access.
Monthly Rosary Call
The Rosary Call has moved to Zoom!
Please refer to the members only site for access or call the office for guest access.  The Rosary Call occurs on the 13th of each month.
NCCW Current Events and Happenings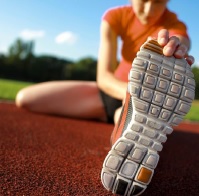 Walk to Convention 202One!
Walk or pray 101 miles to the NCCW Convention! Raise funds as an individual or team and be eligible to win prizes! Individual registration is $25 and team registration is $110.
Register for Walk to Convention 202One HERE!
Walk to Convention 202One FAQs and Participant Log/Sponsorship Pledge Form Link
President-Elect Quilt Raffle 
Ticket sales for the President-Elect Quilt Raffle will only be available at the 202ONE convention.  We apologize for any confusion.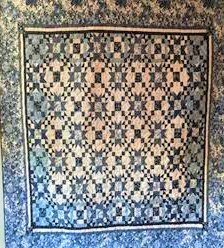 Spiritual Advisor Magazine Subscriptions Now Include Full Access to All Online Member Resources
cost $30.00 per year
Please contact the office at
703-224-0990 for more information.
Gift  of  Sustainability
This year we have experienced many unfortunate circumstances caused by the Covid-19 pandemic. These have prevented us from receiving the necessary funds from our annual convention that we rely on to sustain our operation and the many ministries of the NCCW.
We are asking you to consider making a tax-deductible donation to the NCCW as a gift of sustainability. These funds will be used to continue our operations and fund expenses such as rent, payroll, and other costs associated with running an organization of our size.
Please send your gift to:
NCCW Att: Gift of Sustainability
10335-A Democracy Ln Unit 201
Fairfax, VA 22030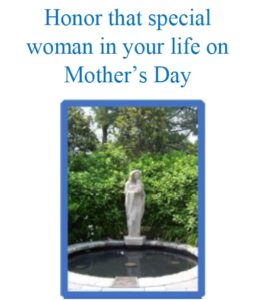 We are participating in the Mother's Day Mass remembrances at the Basilica of the National Shrine of the Immaculate Conception in Washington DC.  This is such a special way to honor your mother or a special woman in your life.  Make a donation to have your mother or special woman in your life be included in the list of intentions at this beautiful mass.  We will also mail a beautiful card to whatever address you wish to commemorate your gift.
All donations must be received in the NCCW Office by April 30th, 2021 to be included in this remembrance.