Submission for the Affiliate Happenings page can include a maximum of one photograph (not required) and a paragraph not to exceed 100 words.  Please email to the NCCW office at nccw01@nccw.org. All submissions are subject to approval.
Note: This is not an area to submit an announcement of an upcoming program, rather, it is an area for affiliates to show the fabulous things our women have already done around the country.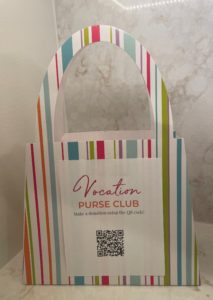 St. Mary's Visitation Parish in the Archdiocese of Milwaukee held their annual Salad Supper. Paper purse bags on the tables netted $725 in donations for the NCCW Purse Club. 146 women ages 20 – 95 attended and there were over 100 salads to choose from! Lydia LoCoco from the archdiocese spoke on the women friends in your life.